BusinessAcademy, a different way to learn
At BusinessAcademy, learning occurs in a form of projects in continuous interaction with companies and organizations. By studying at BusinessAcademy, you get important project and teamwork skills and if you wish, the ability to be an entrepreneur. BusinessAcademy gives you the chance to fulfil yourself and test your boundaries.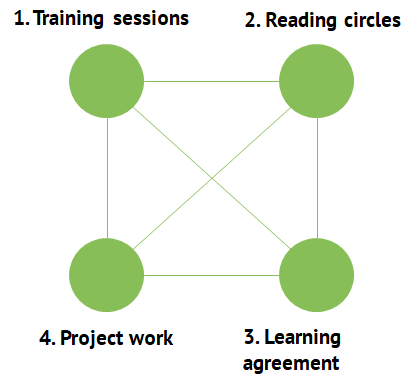 In the Academy studies, students start a cooperative and entrepreneurial activities together. In addition to projects, they gain theoretical competence with the help of training and reading books. The trainings take place about twice a week and are tutored by a member of the cooperative. The purpose is to get to know the issue to be learned and learn together by discussing it. In addition, each enterprise has its own coach, who supports the professional development of the Academy entrepreneurs.
An exampe of the working week in BusinessAcademy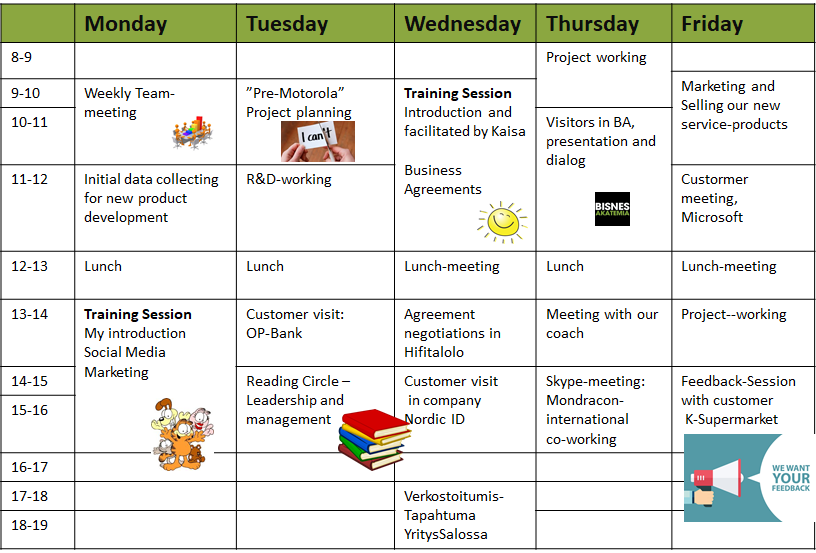 Besides projects, BusinessAcademy provides the opportunity to develop both your own company and BusinessAcademy. You can act e.g. as the person responsible for the cooperative's finances or perhaps in the promotion team of BusinessAcademy and develop the entire concept.
BusinessAcademy works on the campuses of Salo and Turku. The first year contains basic studies in business administration, after which you can select BusinessAcademy as your specialization, if you study in Turku.
More information on applying is available here.