Read the Alumni Stories
Pauliina
Marketing Manager, Tehden Software
Graduated in 2014
Cooperative Visioona (founding member)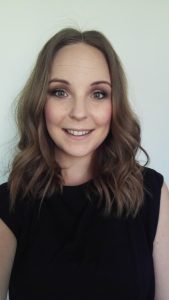 "I ended up studying at TUAS, because I wanted to change over to another field. I've always enjoyed learning by doing, and thus I enjoyed the project work at BusinessAcademy. I got to do many different tasks: the largest one was organizing a sporty outdoor event with a zero-based budget – and all the related sales, marketing and organization tasks. There were many challenges and mistakes, but the things I learned were golden!
I was inspired by digital marketing by the books I chose for the training sessions, and the goal of changing over to another field was realized. BusinessAcademy encourages you to constantly develop yourself and your skills, and to a self-directing way of working. Both are useful in future working life!"
Tips for BusinessAcademy students:
Network  networks are a great asset in working life
Be bold and experiment  it doesn't matter if you fail
Develop yourself and your competence  move out from your comfort zone
Pekka
E-Commerce Manager
Graduated in 2015
Cooperative Miilu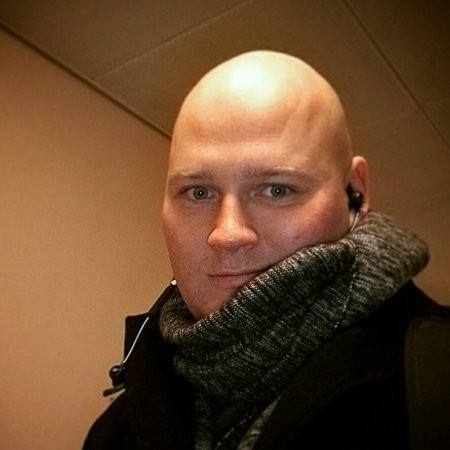 "My starting points at BusinessAcademy differed a bit from those of the others, because I already had experience on entrepreneurship and working life. I felt that BusinessAcademy was the right place for me, as there I got to combine interesting work with learning. Sitting at lectures is not for me. I was one of the driving forces in my cooperative and doing projects was educational.
Our Academy enterprise implemented all kinds of projects. One of the most memorable projects was Kodu programming school and other, versatile cooperation projects with Microsoft. The most important goal of the project was to adopt and develop the IT skills required in postgraduate education and working life.
The most valuable thing about BusinessAcademy was however creating networks, and their importance cannot be emphasized too much. By being visible with your own activities and competence you can stand out from the other bachelors of business administration.  That's how I got my current job!
Instructions for BusinessAcademy students:
Don't ask anyone what you can do, just do it.
Leave the office, go meet people and network.
Don't apologize for being a student – utilize your status.
Don't put too low a price on your work, try to be the best!"
Sami
Graduated in 2013
Personnel manager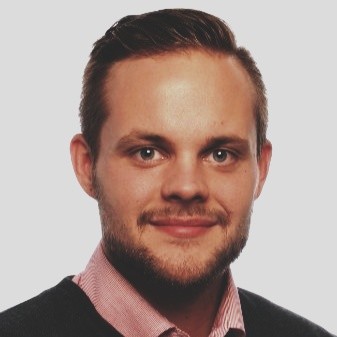 "My studies at BusinessAcademy were both demanding and relaxed, and very educational. We also had great team spirit. The learning method in question taught me about time management, delegation and getting down to business. All these have since helped me a great deal in working life. I also managed to boost my useful networks.
I feel that moving to working life was more fluent after BusinessAcademy, as the learned issues were easier to implement in practice. After my studies I've worked in sales and customer relations, and continued my studies at university.
Instructions for BusinessAcademy students:
Be serious about running the business.
Read useful books and apply them in practice.
Set tough revenue targets and surpass them!"
Ville
Service manager
Graduated in 2012
Cooperative Zemi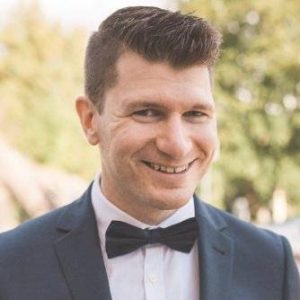 "I was one of the founders of BusinessAcademy and acted as the chairman of the board in our cooperative. During my studies I did e.g. market analyses, created websites and organized different events. The coach was a good background support and watched that we stayed on the rails.
BusinessAcademy also provides you the opportunity to instruct yourself, which increases motivation and is the key to success also in working life. There I grew and went miles forward. At BusinessAcademy, I created valuable relationships which helped me find employment in demanding tasks already during my studies. During my studies I would have never believed how great jobs I'd get.
Instructions for BusinessAcademy students:
Set an example for others and inspire them!
The networks grow by themselves, when you do lots of projects at BusinessAcademy and are visible.
Forget about the money: focus on developing yourself. When you do things, the money will follow.
Sini
Sales Senior at KPMG, Head of Sales at The SHIFT, completing Master's degree studies at Turku School of Economics
Cooperative Meilo
Graduated in 2013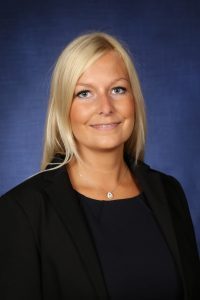 Afterwards I can really appreciate the experience I got from BusinessAcademy on real projects, which has been very useful in working life. Our cooperative comprised business and ICT students and we were focused on marketing and advertising agency tasks. It's important that there are different personalities and experts in the team. I also acted as vice president and assistant coach in our cooperative.
At BusinessAcademy I gained important contacts to companies, learned about the business world and teamwork skills. In addition, I got to visit and cooperate with Mondragon, where the style of studying is similar. I completed my Bachelor's thesis in Vietnam; I studied how the concept could be exported there.
Tips for BusinessAcademy students:
Conduct versatile projects with an open mind, with different people and experts
Analyze your own strengths and advance them with projects to support your career development
Remember to invest in your grades with possible postgraduate studies in mind